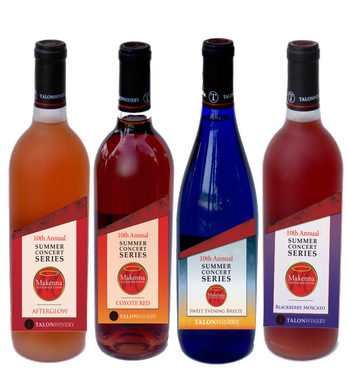 Makenna Foundation 2020 - Rally Pack
Buy all 4 Makenna Foundation 2020 wines at a discount with this one of a kind Rally Pack.
A portion of all Makenna Foundation2020 bottle sales will be donated to the Makenna Foundation
In honor of the life of Makenna David, the Makenna Foundation will give you hope, joy and courage to the children and families who are served by the caring professionals of the Kentucky Children's Hospital.
Pack Includes: A semi-sweet red blend, a robust Catawba Rosé, a semi-sweet Vidal Blanc blend and a fresh Blackberry Moscato wine.