Tie the knot at Talon Winery
The wedding venue of your dreams awaits you.
With multiple locations available at a single site, Talon Winery is the ideal place for your magical day.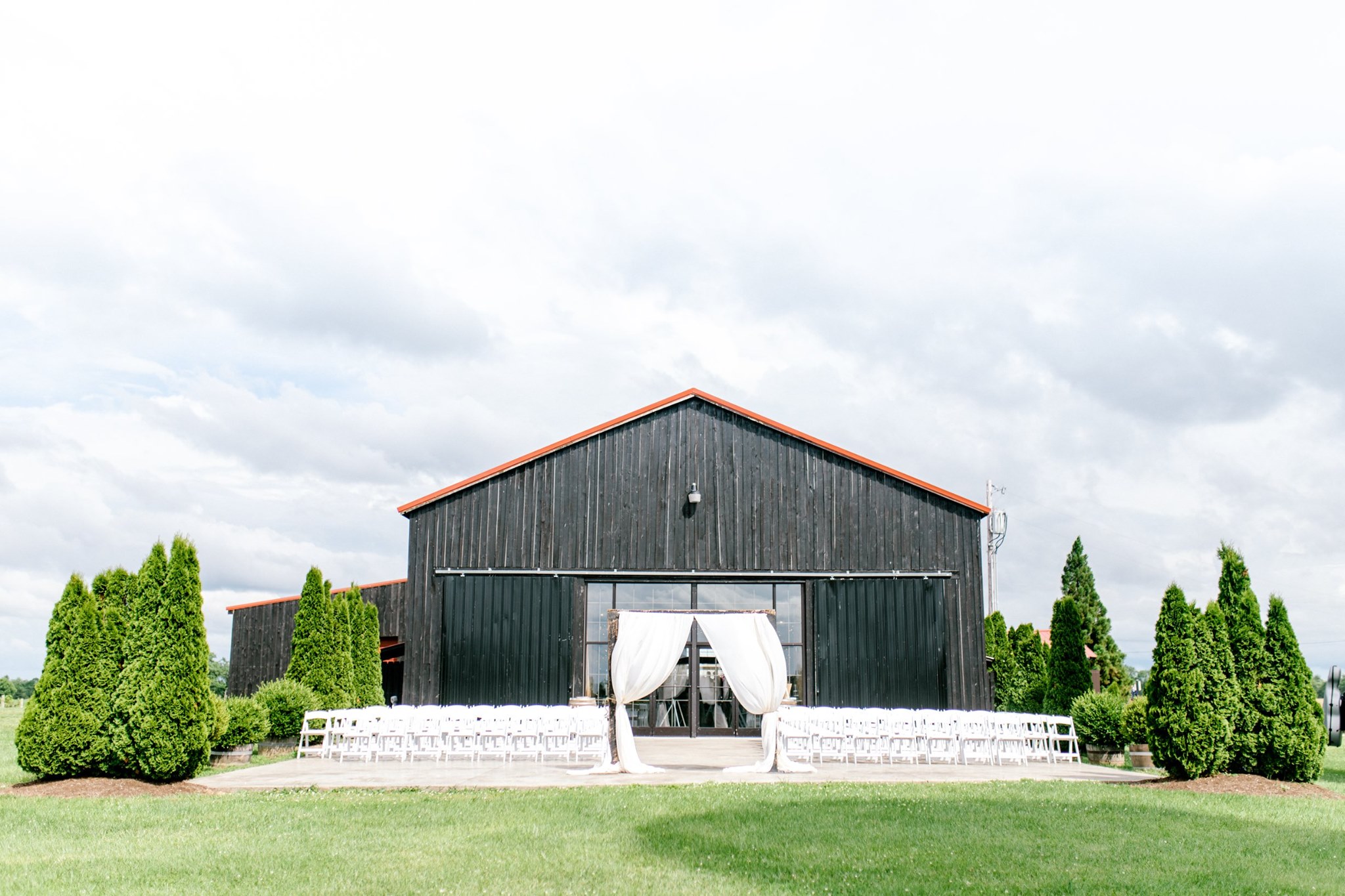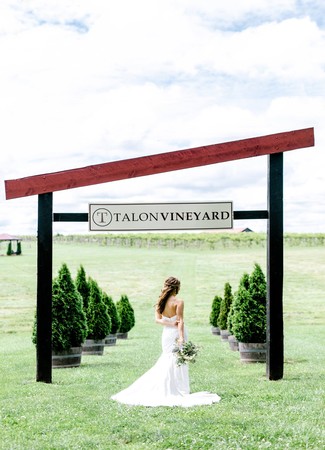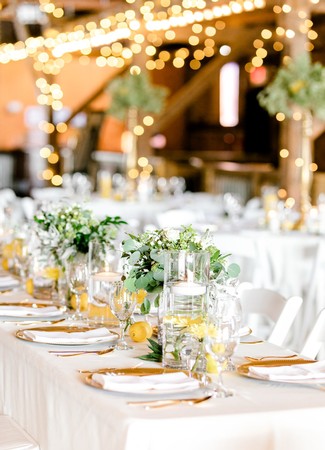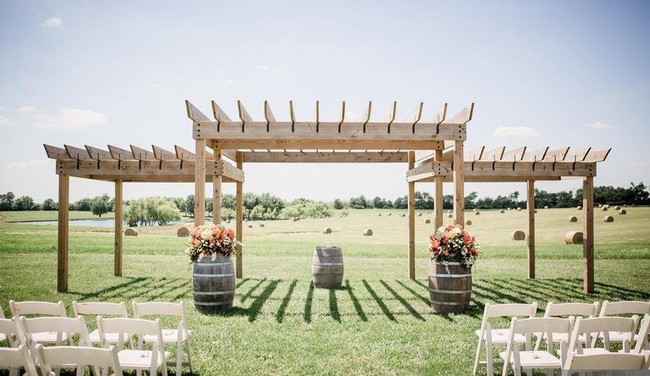 Monarch Pavilion
The Monarch Pavilion is Talon's exclusively outdoor location, complete with both covered space and open areas that create a wonderfully relaxing environment for you and your guests. The covered area can comfortably accommodate 60 guests while the lawn area can hold 200 to 250. This spot is perfect for couples looking to get married surrounded by the beauty nature has to offer.
Ca"Barn"et Barrel Barn
The Ca'Barn'et Barrel Barn is a short step away from the award-winning vineyard. This barn can be transformed into a classic, romantic venue or one with a rustic chic vibe — perfect for any wedding vision. This indoor/outdoor location can seat 200 to 250 comfortably and has a bar area, a catering kitchen, concrete floors, a dance floor, a foyer, heating and air conditioning, and indoor restrooms. There's an outdoor back patio to mingle on, as well as an afterglow arbor included (should you like to have the ceremony outside). And who could forget the gorgeous views of the farmland, old pond, and vineyard?
Sign Up For Our Newsletter
Keep up to date on the latest wine releases, events, and promotions